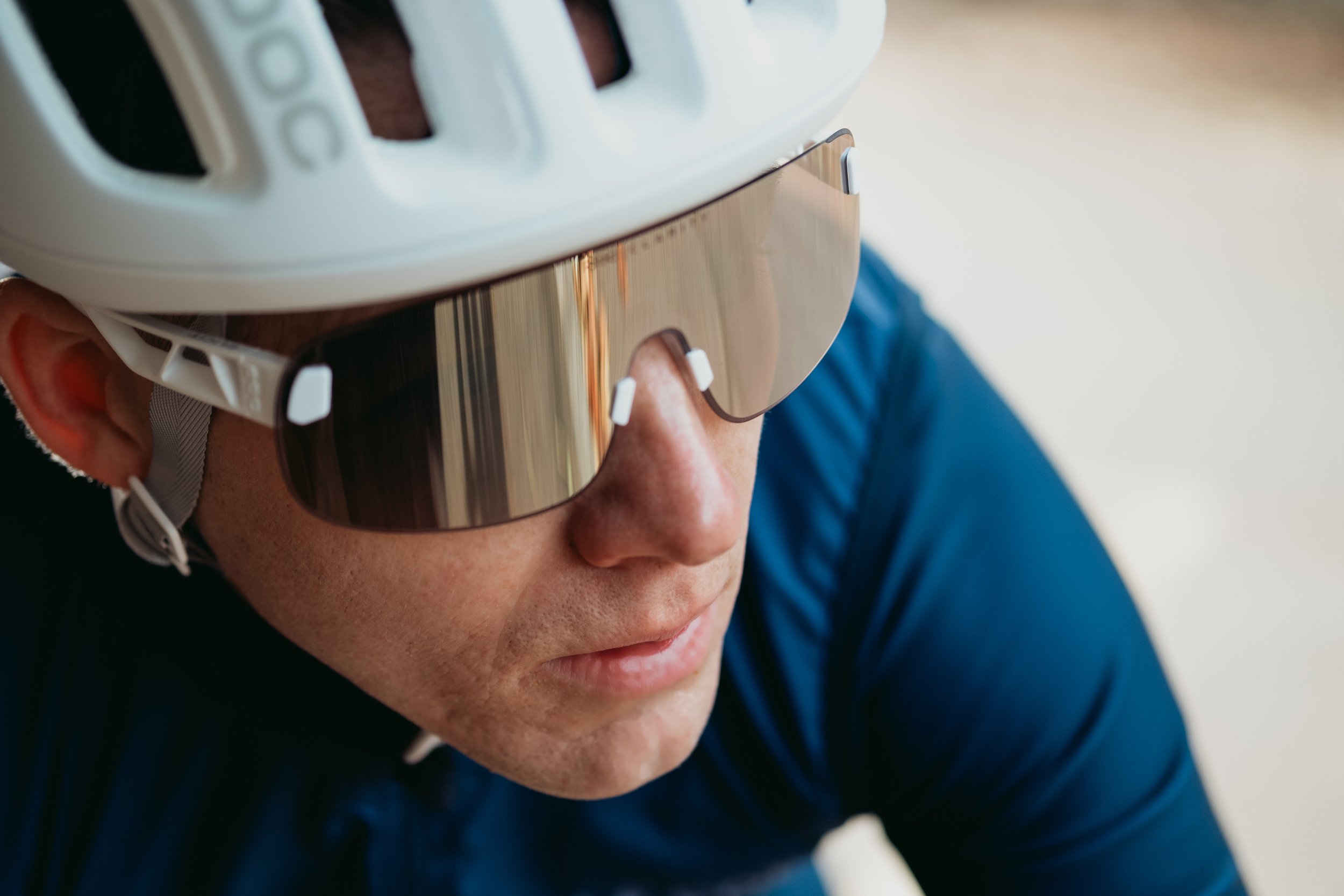 POC Elicit Clarity
Developed with the ethos of reducing weight and adding style, the Elicit weigh so little they are barely noticeable while wearing but have a form that is sure to get you noticed. Featuring a completely frameless design and large wraparound lens with Clarity technology, the sunglasses give complete eye protection and an optimum field of view, so you can stay focused on the road ahead.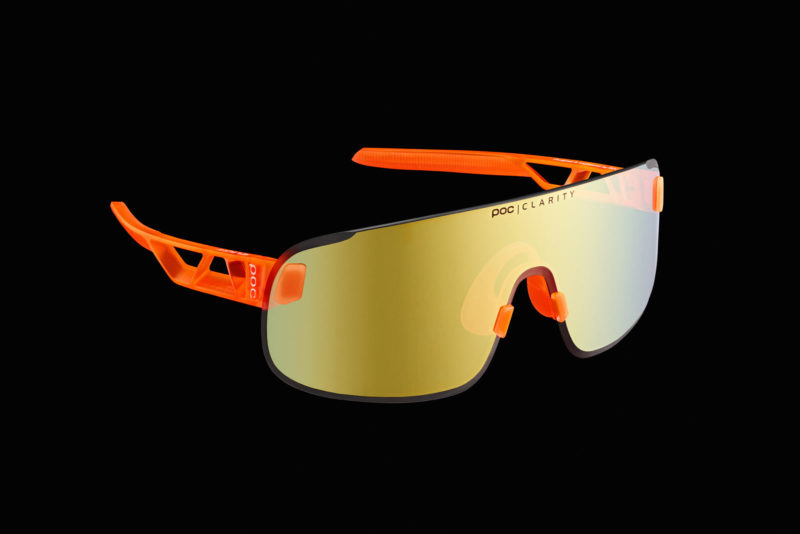 Weight weenies rejoice, the new POC Elicit Clarity sunglasses come in at just 23g for a full coverage design with trussed arms.
The weight savings come from a lack of bridge across the top, and by removing material on the arms. Small trusses to maintain rigidity toward the front to keep the lens stable, but they're thinner and more flexible toward the back. The helps them fit securely yet comfortably.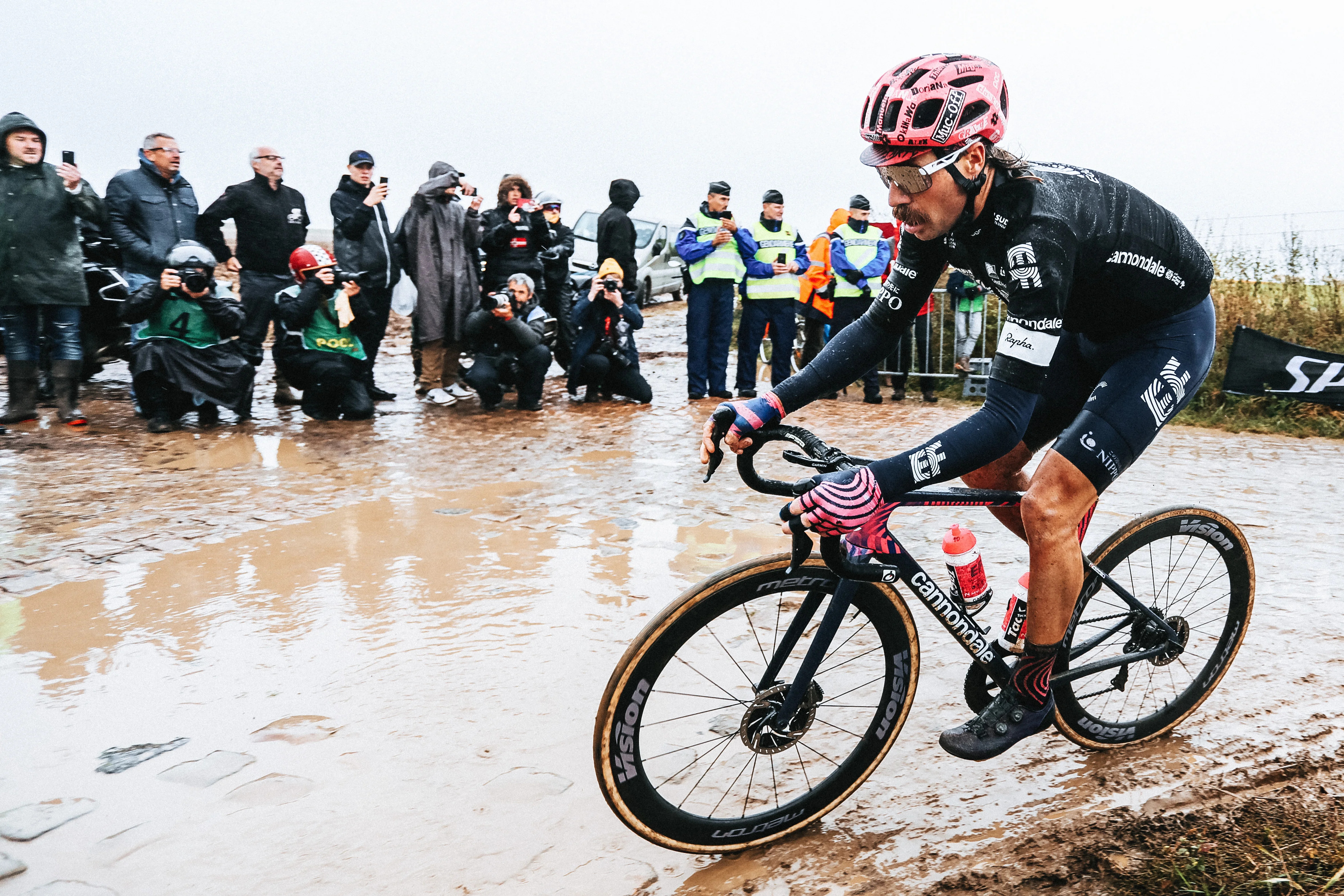 They've been made with a polyamide called Grilamid that's used not only for its weight-saving properties but for its flex fatigue strength and impact resistance.
Alongside that it has snap-in hinges that make swapping out the lenses easy and allows for the arms to detach in a crash to keep damage to a minimum.
Meanwhile the lens – which is one curved piece for optimum coverage and weight – features Poc's sharpness-enhancing Clarity technology, hence the name, as well as UV400, Ri-Pel and anti-scratch treatments that prevent lens damage from dirt, water and salt among other things and protect from UVA and UVB.