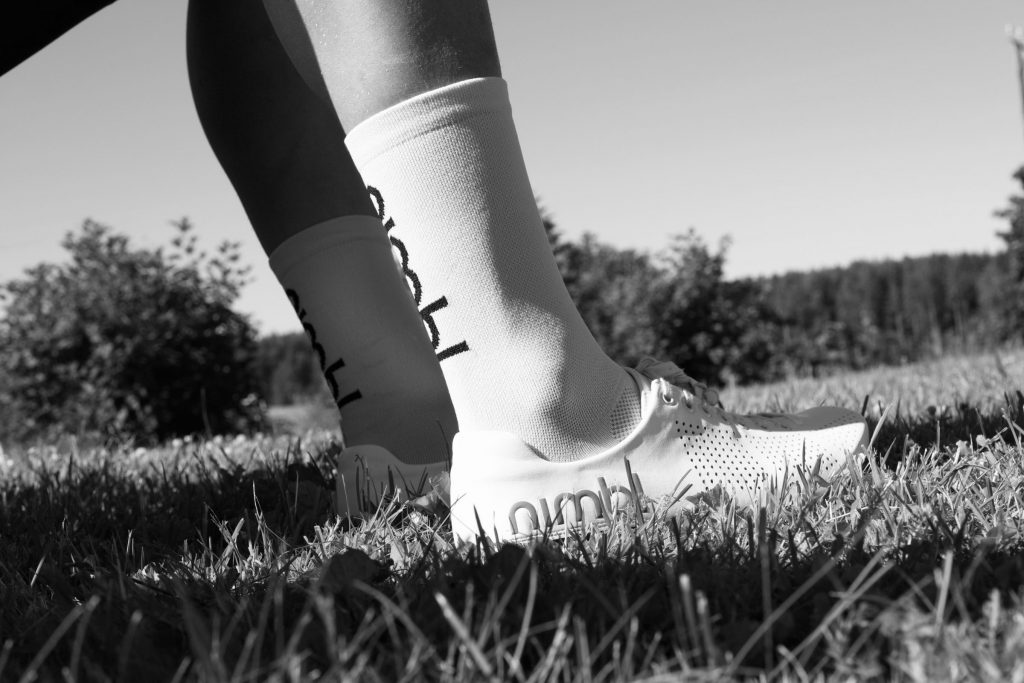 HANDMADE IN ITALY
All Nimbl shoes are handmade in Italy in our own production facility with a passion for making high quality, high performance and durable shoes with a power transfer and fit that exceeds the riders' expectations.
Entirely manufactured in house, from the carbon chassis to the upper, with attentive Italian craftsmanship allowing us to keep control of the whole production process thereby creating exclusive and luxury technical footwear.
DURABILITY AND COMFORT
Durability and comfort are achieved by the uncompromised choice of material and a unique design. Our microfiber allows for a stronger and very comfortable shoe.
Our wide toe box offers extraordinary freedom and comfort especially at higher temperatures.
Making uncompromising choices helps creating a superior and exclusive product, unique in its features. A pair of shoes that will look fresh even after wearing them for days and days of riding.
PREMIUM PERFORMANCE
Our shoes answer to the needs of demanding riders seeking premium performance.
The core of our shoes is a "tray" shaped carbon shell that provides unrivalled power transfer and keeps feet in the optimal position. The superior and unique power transfer is the first sensation riders experience the first time they ride Nimbl, thanks to the ultra-stiff sole and its low stack height.
But the focus on performance does not end here. In fact, thanks to the use of our microfibers, Nimbl shoes help the feet to stay in place without the need of grippy material.
Superior power transfer, fit and grip do not come anymore at the cost of a weight penalty. At sub-200 grams (AIR) per shoe in size 43 our shoes are amongst the lightest on the market.
PRO-RACE PROVEN
Nimbl are race-proven shoes. Over the past year World Tour riders along with track World champions have been putting our shoes under the most demanding practice tests at the most important cycling events in the World. The best testing ground for our product, where performance is the ultimate goal.