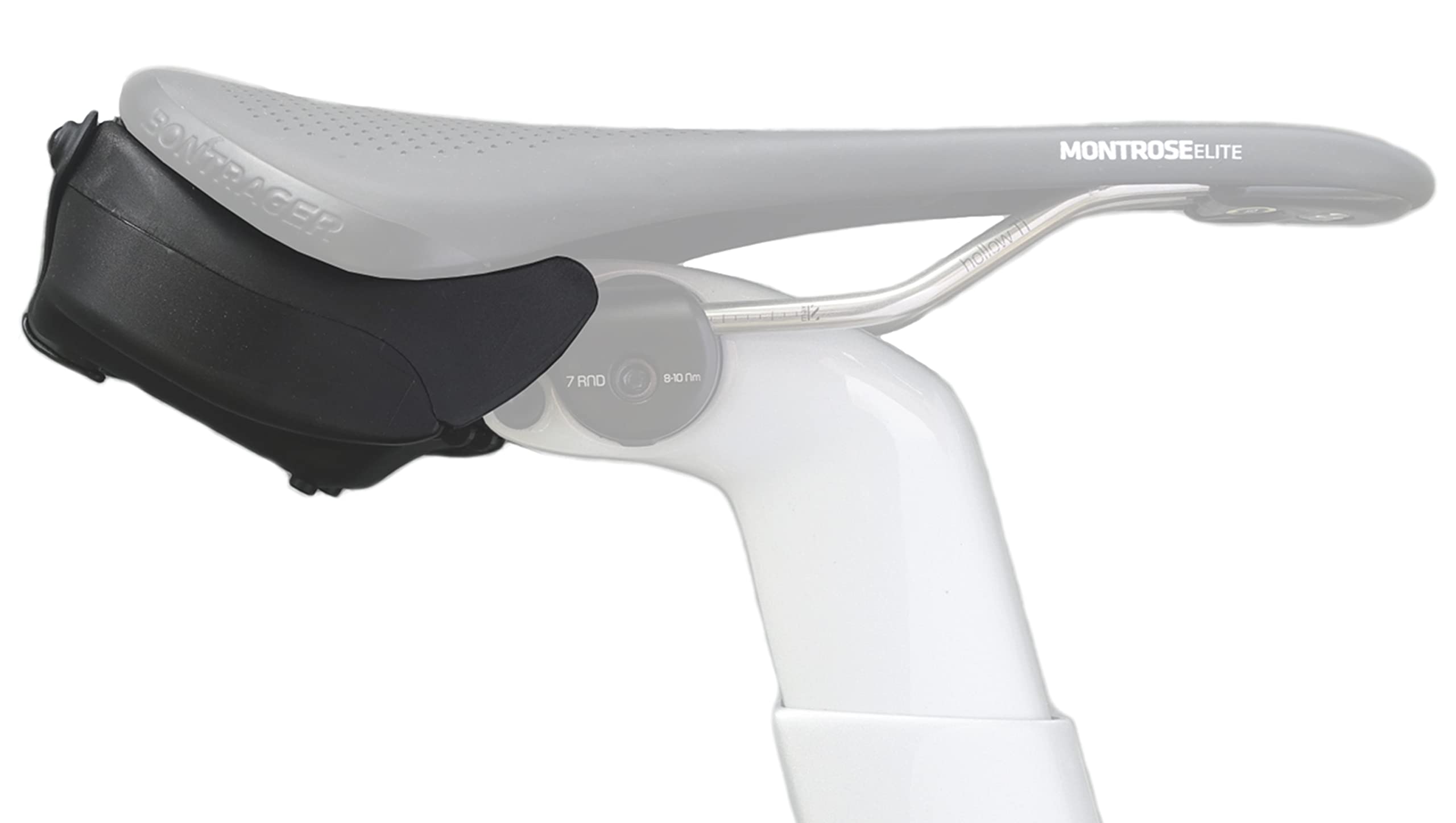 The Aeroclam is a compact, hard shell, aerodynamic bike saddle bag that integrates to the saddle and bike as a whole. Aesthetics have been a big part of the design but always second to performance. Innovative styling ensures no movement - no more noisy swinging, hanging canvas bags.


Aeroclam looks like it belongs on the cycle. Designed to be tucked away to avoid any bodily contact & independantly clamps to rails, so no more velcro straps to break and wear paint/carbon fibre. The rubber latch is quick and easy to use and also replaceable should it ever fail.

What makes the Aeroclams Superior to Canvas Bags?
1/ Unique & Innovative Integrated Aerodynamic Styling Aesthetics
2/ Silent in Operation & No Annoying Movement - Solidly Mounted
3/ Replaceable Rubber Latch - No Zippers to Leak Jam & Break
4/ Durability - The Aeroclam will last indefinitely
5/ Designed to have Bodily Clearance - No more Rubbing Shorts etc.
6/ No more Paint Rubbing Velcro Straps to Wear & Break
7/ Silent in Operation - Slight Content Compression is the Key here
8/ Designed to be Watertight [and is]
9/ Virtually fits all Conventionally Railed Brands/Model Saddles [236 so far 18/Jan/22']
10/ Small, Medium & Large Bottom Sections Available - Swap Out in 10 Seconds
11/ Made from 1.5 mm UV Resistant Plastic - Won't Rot or Degrade
12/ Quick Easy Access to Content via Replaceable Rubber Latch
13/ Attaches securely to Saddle Rails Independently - Great for Dropper Posts
14/ Easy to Clean Inside and Outside - Dries in Minutes
15/ Designed to Integrate to Saddle/Bike - Tight & Snug Fitting
16/ Easy to Fit - Within Five Minutes & designed to be a Permanent Fixture
17/ x 2 Tire Levers Supplied with every Aeroclam
18/ Comprehensive Illustrative Easy to Follow Instructions and Videos available