Advanced Leather Touch
Polyurethane layer is anti-slip with high tensile strength for long-term performance
Availabe in new metallic colors to add even more style and personalization to your bike
GEL is vibration damping and shock absorbing to minimize fatigue and strain due to real-world riding conditions
Reliable and reusable Lock-In bar end plugs



SPECIFICATION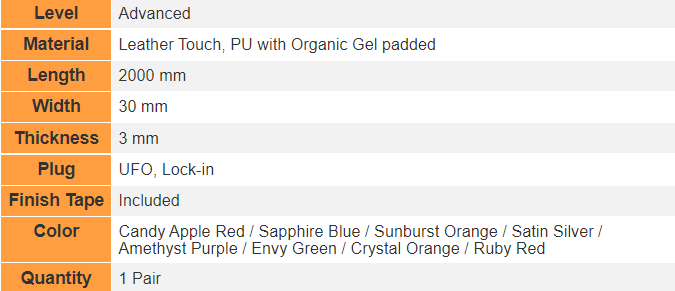 INSTALLATION
Remove any existing handlebar wrap or tape and clean handlebars thoroughly before installing CICLOVATION™ Handlebar Tape.




Beginning at the bar end, wrap the tape around the handlebar one complete turn around. It is suggested to wrap the right side handlebar clockwise and the left side counter-clockwise from the rider's perspective. While maintaining tension, continue coiling the tape toward the center of the handlebars with each successive wrap overlapping the previous one by approximately half the width of the tape.




At the bulge in the center of the handlbars, cut the handlebar tape at an angle to finish and use the adhesive strips provided or electrical tape to secure into place.




Screw in the plug in position and repeat the process on the other end of the handlebar.