CHOOSE THE FOOTBED THAT SUITS YOU BEST
Find your perfect fit, specifically fitted for your feet, thanks to a range of arch shapes and footbed sizes.
Use the idmatch Foot Fit tools to fine-tune your sizing and find the best solution possible.
FALLEN ARCH
Fallen arches are when the natural shape of your arch is limited and results in an increase of contact between the foot and the surface of the footwear. Feet like these tend to yield when cycling, so they need support to sustain the arch, without massively changing how the cyclists normally rides.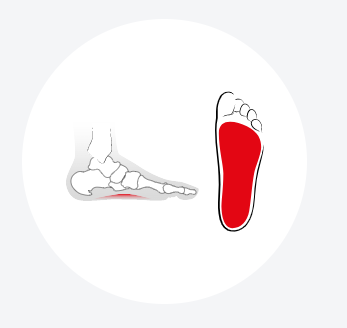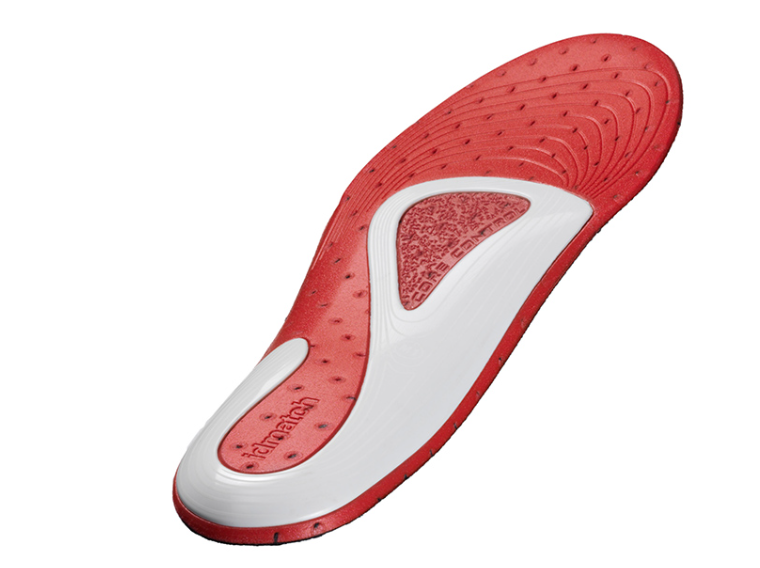 EASY

TO FIT

The idmatch footbed was designed with the biker's foot in mind, but we also researched the footwear market so that the footbed would fit the majority of shoes available without any modifications. In just a few simple steps, you can fit the perfect fit: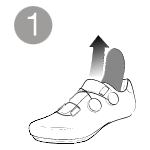 Remove the cleaning insole
supplied with your shoe.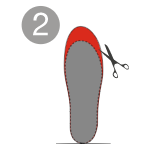 Match this insole with the idmatch arch by aligning the heels and crop the excess part of the idmatch footbed toe using scissors.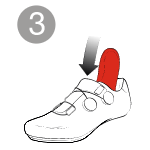 Place the idmatch footbed
inside your shoe.